A Powerful Exhibition of Black Art Moves to Arkansas at Crystal Bridges. Learn more in this article from Bloomberg Businessweek featuring our Chamber CEO Graham Cobb.
A Powerful Exhibition of Black Art Moves to Arkansas
"Soul of a Nation: Art in the Age of Black Power" just opened at Crystal Bridges, in Bentonville. And its subject matter is more urgent than ever.
By James Tarmy
From Bloomberg Businessweek
The show, composed exclusively of work by American artists but conceived, organized, and first exhibited in 2017 at the Tate Modern in London, is an attempt to demonstrate how key these voices are to American culture, even as they had to fight to be heard.
The exhibition stirred gushing reviews in London, a location that offered a studious distance from the setting and culture that inspired the art.
And then the show traveled to Arkansas.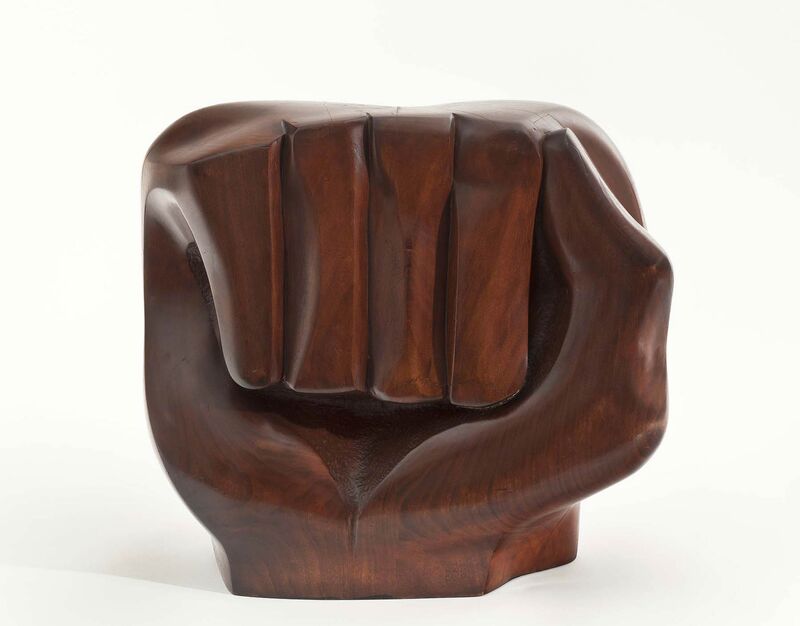 It was brought to the state by curators at the Crystal Bridges Museum of American Art in Bentonville. The museum, which opened in 2011, was founded by Walmart Inc. heir Alice Walton.
"What we say a lot [here] is that our mission is to try to welcome all," says Lauren Haynes, a curator at Crystal Bridges. "There may be people who decide not to come because they feel like, 'Black Power? Oh, this isn't for me.'  But it is for them. This moment in our nation's history didn't just belong to one group of people. It was happening to all of us."
How It's Organized
The show, which opened on Feb. 3 and runs through April 23, has been slimmed down from the original—there are now 164 works by 60 artists—but its basic format and thematic points remain the same.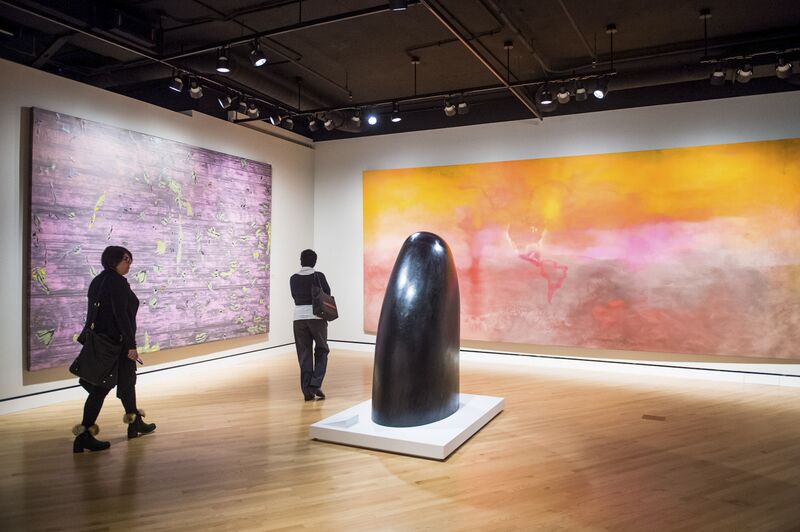 The art in each room is organized by movements, themes, or geography. The first room starts with the Spiral group, a mid-1960s collective whose members grappled with the aesthetics of African American identity in the midst of a segregated U.S. The highlight is The Dove (1964), a photo collage by Romare Bearden, which depicts a kinetic, fragmented street scene dominated by young, black faces.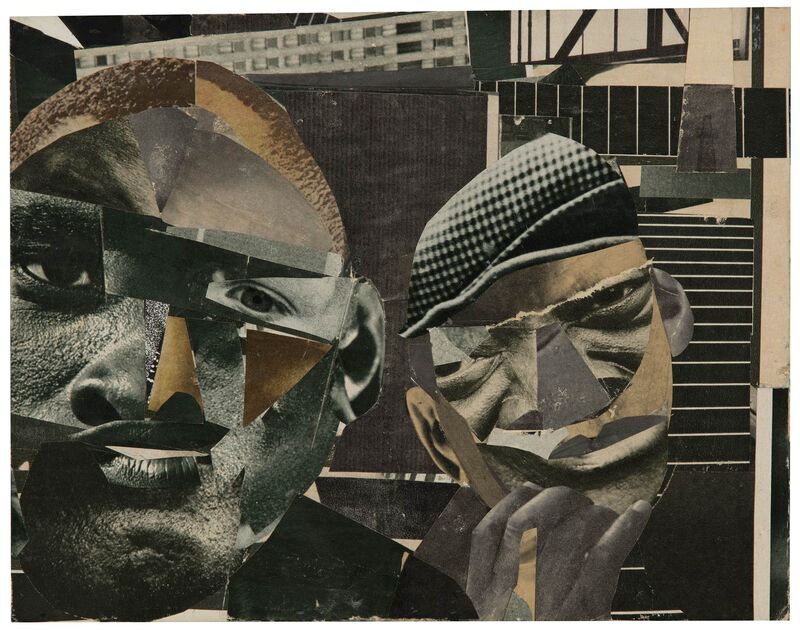 Other rooms bear names such as "Figuring Black Power," featuring the work Black Unity (1968), a giant clenched fist in cedar by Elizabeth Catlett. Another, "Improvisation and Experimentation," includes a gorgeous, massive abstract painting by the recent art market star Sam Gilliam.
London vs. Arkansas
In London the show didn't only introduce artists omitted from the canon of Western art, it also examined the U.S. civil rights movement for a largely European audience. Northwest Arkansas, where totems of the state's struggle for civil rights remain visible and fresh, is a different story.
The central square of Bentonville is dominated by a large statue erected in 1908 to commemorate Confederate soldiers. "To the southern soldiers," reads an inscription on the base. "They fought for honor and fatherland."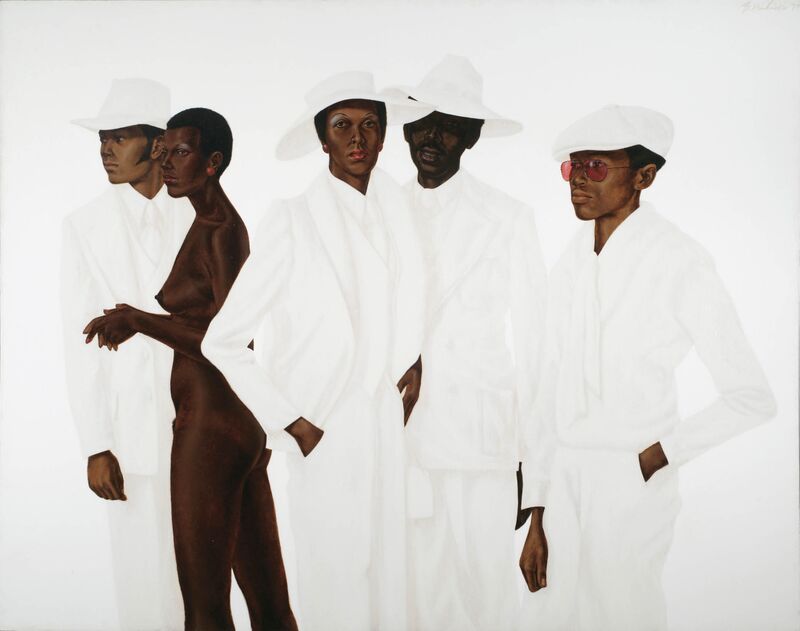 Crystal Bridges is a five-minute drive from downtown. Designed by architect Moshe Safdie, the museum is nestled into a 120-acre sculpture park and is made up of vaulted, interconnected buildings that straddle a series of reflecting pools—a quiet oasis cut off from the outside world. Its permanent collections are stocked with masterpieces, courtesy of Walton and the Walton Family Foundation, which has pledged $800 million to the museum, its collection, and its endowment.
Is Bentonville Ready?
Compared with similar regional institutions, there's a large proportion of works by famous black artists. The first you see when entering the main contemporary galleries are paintings by Jean-Michel Basquiat and Kerry James Marshall and sculptures by the artist and activist Vanessa German.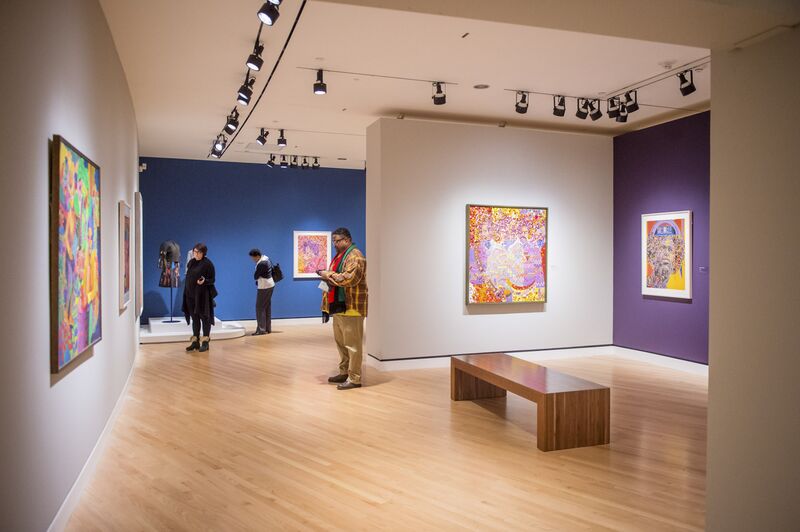 "Soul of a Nation," in other words, isn't the museum's first foray into exposing visitors to work by black artists. It is, however, its most overt. And Bentonville is ready, according to Graham Cobb, chief executive officer of the city's chamber of commerce. "That idea of culture and race—in Arkansas, you live it," he says. "And there may be conflict, but there is therefore the opportunity for resolution and understanding."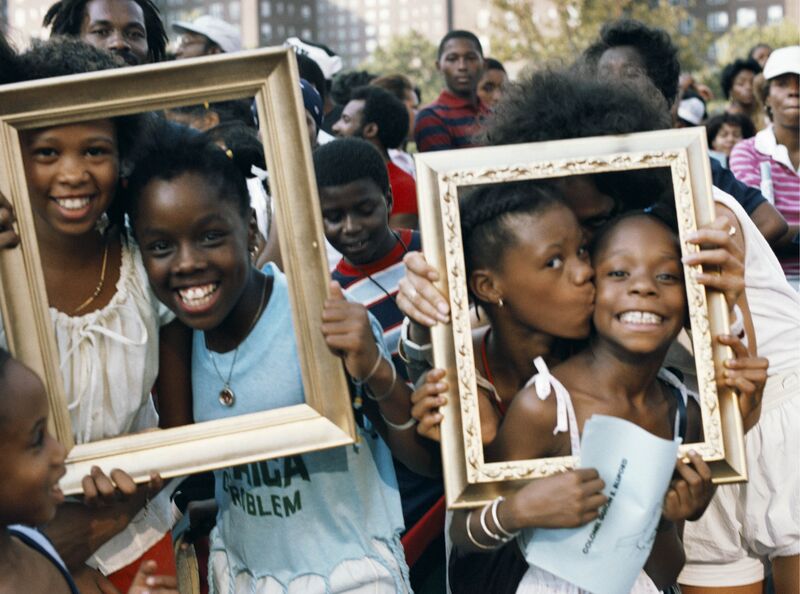 Arkansas, with its tortured history of school desegregation and civil rights is, in Cobb's eyes, the ideal venue for the exhibit. "It's absolutely the right place to have" it, he says. "You can't get the whole story unless you're here."